Newsletter No 22 17th Feb 2022
This Week in school
Our Assembly on Monday was all about kindness and how we speak to each other. Mrs Shipp explained how for some people, Valentine's Day is not always a happy or good day. We should be kind to everyone and show respect at all times.
The Reverend did assembly about St Alban this week too. He was venerated as the first recorded British Christian Martyr. He was an ordinary man, who did an extraordinary thing, by sheltering a priest from the authorities. He changed clothes with the priest, and was subsequently captured. The assembly went into some detail regarding how he died, it was very interesting (but not for the faint-hearted)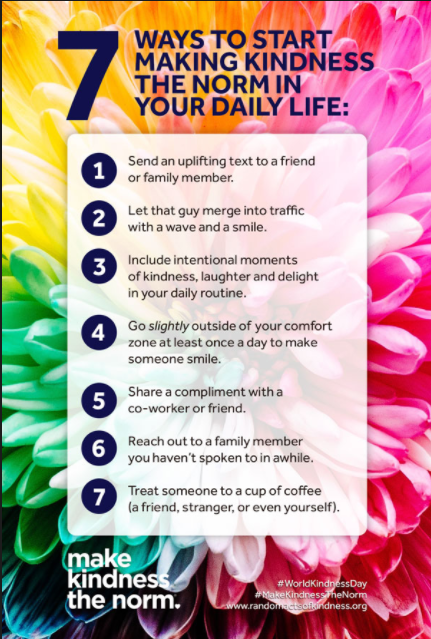 Parents Evening Bookings
The Parents evening bookings will be released online during the first week back after half-term. An email will be sent to confirm that the dates are live and bookings can be made.
Hands On Science
On Tuesday 22nd March, we will be having some workshops here in school. Our Year 6 children will be learning about Dissection & Circulation, Year 4 will be learning about Teeth & our Year 3 will be looking at Healthy Bodies. We hope they all have an interesting and "hands on" day.
Shrove Tuesday 1st March
We will be having a sponsored Pancake Flip in school on Tuesday 1st March. Please use the link below to sponsor your child.
Dinner Payments
For those children who have a dinner debt, a lovely peach coloured letter has been sent home with them today, please look for it in your child's bag.
Could we please ask that you keep on top of your dinner payments for your children? Please try to pay for the dinners at the beginning of the week, so that your account does not build up too high. Please click below to go to the Suffolk County Council website to pay for school dinners. Thank you
Please click.. here
Breakfast Club Payments
Please can we ask that you pay your Breakfast club in advance, each week? Some of these debts are quite large, please pay your invoice as you receive it. Thank you
Layer Marney Tower
Our Year 5 children will be visiting Layer Marney Tower on the 29th March, for an Egyptian day out. Please look out for the letter coming home after half term.
NEW Wraparound Care : Q & A Session
The Fit for Sport team are having a Question & Answer session online, on Thursday 3rd March at 6pm. They are hoping to be able to answer any questions you might have about what they do and the activities they will be offering our children from next month.
Do watch out for an email with the link for the online session. But, in the meantime, the link below takes you to the booking page, for the after school club, and has details about the Easter sports clubs too.
World Book Day 3rd March 2022
For this year's World Book Day, our Librarians have decided to run a competition. They would like you to design a book cover and write your own book! This is a brilliant idea for you, for the half-term holiday. You could write about your week away from school, where you went, who you met up with? Or, maybe a fantasy book about the elves in your garden, or the trolls in your shed?
The details were sent out via email earlier this week, please check your inboxes.

The children will have been given their £1 book token from their teacher today. Hope you can find a book for them over the half-term break.
2nd Choice Dinners Sign Up
We understand that some parents are unsure as to where to go for the 2nd choice sign up for their child's school dinners. Please use the link below, it will take you directly to the section that you need to complete for the vegetarian options for dinner in school. We do only check this section of the website once a week, on a Monday morning, so please do make sure you have signed your child up by Sunday night. Thank you
Suffolk Show: 31st May & 1st June 2022
The Suffolk show will be back on this year, bringing lots of animals, farm machinery & competitions together in one place. A day at the show can be full of surprises and exciting new opportunities, like archery, rock climbing, basketball and other sporting activities.
We have been given a special code from the organisers, to enable our school to receive £1.00 back, for each adult ticket purchased. If you and your family would like to go to the Show, there is also an "Early Bird" offer of money off tickets, if you book by 31st March. Please use the link below for your tickets:
Dates for your Diary
Friday 18th February: EXTRA Holiday day. No children or staff in school today.
Monday 21st to Friday 25th February: Half Term
Tuesday 22nd March: Hands On Science Workshops. In school, more details to follow.
Tuesday 29th March: Year 5 visit to Layer Marney Tower. Letter to follow.
Tuesday 5th April: Year 3 visit to Audley End House
Moulton CEVC Primary School
School Road
Moulton CB8 8PR